"One love punch, coming right up!"

Give this article a little love and care by expanding it.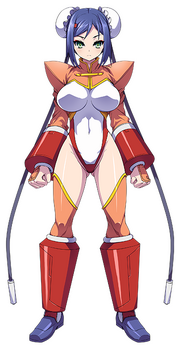 Main Storyline
Edit
Sub Story
Edit
One day, Mei-Fang and Mei Ling are trying to lessen the work load -and books- that are beginning to warp the table. But between reasoning with Kira on why this is a good idea and trying to stop Catherine from adding to it, nothing is getting resolved. As it turns out, they're in Kira's super-messy room; she screamed that there was an emergency- but it just turns out that it needs cleaned up. She claims it isn't always like this though, and that something just went wrong earlier, so they decide to cut her some slack. Mei Ling asks Mei-Fang to clean off the table covered in books, and when Kira mentions no longer needing them, she happens to uncover the hand-written work she's been doing as of late: How to Take Over the World in 365 days, Vol. 12.
Kira scolds her for touching them, but the professor realizes how dangerous they could be and decides to confiscate this notebook and the rest of the series, deciding the best course of action would be to dispose of them. Kira tries reasoning with them until Mei-Fang reminds her that she said she was done and they could take them if they wanted. She continues to bicker with her as she goes on to move something else.
Catherine runs off to look at the brand new plush dolls and themed straps one day while she runs errands with Mei Ling and Mei-Fang. Excitedly she explains that they are in a Claw Machine, and how it works to the curious android upon finding her again. As Mei Ling points out that they can be difficult to maneuver, Catherine reassuringly claims that she is sure she can win something, and she uses the technique she controls Yodogawa with to try. But sadly she loses. Mei-Fang points out that the driving power of the arm was too low to properly grasp it, and with Mei Ling they explain that she needs to realize that the machine isn't like Yodogawa, or else she's likely to keep losing. Catherine is surprised when they point out that trying to grab it directly isn't going to help, despite how it's shaped, and she suggests Mei Ling try. Mei Ling teasingly agrees, then asks Mei-Fang to do it for her.
Catherine watches in annoyance as she easily snatches one of the items from the machine, hooking the claw through the strap- even snagging two of them. She hands over the unnecessary robot one to Catherine before offering the panda-themed one to Mei Ling. Mei Ling insists that she keeps it though, because she's just happy by how kind she was. With that she suggests they display it in her room so that she can remember her achievement.   
Storyline Events
Edit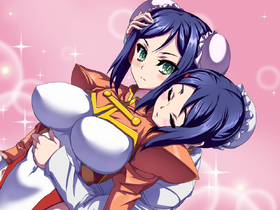 Community content is available under
CC-BY-SA
unless otherwise noted.